Company history
Metal Product d.o.o. was founded thanks to the development of a workshop established in 1967 by Stjepan Šafran.
Since its beginnings, the energy equipment product range was adopted, and it has been continuously expanding, developing and improving over the years. In 1969 we made our first deliveries of energy equipment to Elektroprivreda Bosne i Hercegovine (Electric Power Utility of Bosnia and Herzegovina). Since the market expanded and our products were well-accepted, the number of orders increased and so did the number of employees. In 1967 the company had only one employee, and in 1971 it already had 12.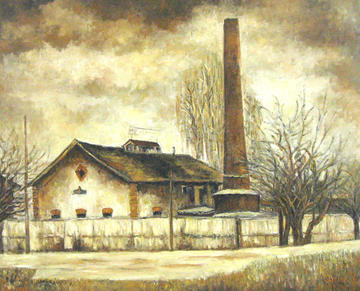 At the end of 1979, in cooperation with Energoinvest from Sarajevo, we had our first delivery of insulator pins for the African market and we also created a long-term plan for expansion of production. This was followed by purchasing of a site in Odra, a Zagreb suburb, where three production facilities have been built, with a total surface area of approx. 3.600 m2.
In 1986 we introduced casting of aluminium products, which was necessary for expansion of our energy equipment product range, and in 1989 we acquired the Šikić Foundry as well as the entire facility with 12 employees, which is now an integral part of Metal Product.
From 1971 to 1990 the Workshop Šafran operated under limited conditions for development due to the former socialist system, which did not permit natural persons to have large numbers of employees. In 1989, the maximum number of employees was 40, and that is exactly how many the workshop employed. In 1990 the legislation changed and all restrictions were lifted, which enabled the Workshop Šafran to partially become a new company – Metal Product, with no restrictions regarding the number of employees. Construction of new business facilities at the Odra site also started that year, which enabled development and expansion of the product range of cable accessories, connection and suspension equipment for LV and MV cable and overhead lines.
In 1994 we began our cooperation with the world famous company Tyco Electronics Raychem GmbH from Germany on production and distribution of heat-shrinkable cable accessories in the electric product range..
This success was a good stimulus for a conclusion of a contract with another world famous company - ABB Finland in 1995, on production of medium voltage disconnectors, and with Siemens – Norway company, regarding the placement of products on the market of Bosnia and Herzegovina.
The production facility Metal Product Sarajevo was founded in 1996 in Sarajevo, which employed more than 20 workers until 2013, when it was closed due to an extremely unfavourable economic situation. We are still present on the market of Bosnia and Herzegovina, in the same or greater extent, thanks to partnerships we have created over the years as well as our proven and continuous product quality.
At the end of 2001, we signed a Protocol on the establishment of a joint-venture company known as Wam Product in Breznički Hum with the WAM Group Corporation. The factory started operating in 2002 and today it has 50 employees. After its establishment, Metal Product owned a 49% share in the new company. In 2007 we decided to sell all our shares of WAM Product mainly because we wanted to focus on the primary product range we have been developing over the years, where we have competitive knowledge and experience. Another reason was the increase of the capital stock, which was used for further investments.
A new Metal Product production facility was built in 2002 in Breznički Hum, with surface area of 2,500 m2, enabling further increase and expansion of our product range. In 2012 we began additional expansion of the product facility in Breznički Hum and it was completed by the end of 2013. At the beginning of 2014 we began relocating a part of machinery from the Odra facility to the Breznički Hum facility and we purchased a number of new machines, which boosted production and led to a significant increase of the volume of business.
At the end of 2013 we started the consolidation of product ranges and related companies of Metal Product. Therefore, the Workshop Šafran merged with Metal Product, and the production was relocated to the Breznički Hum production facility, so we further integrated our business processes and product ranges.
Today, the total surface area of METAL PRODUCT production facilities is 15.000 m2, with possibility of further development and expansion on the family's land of 100.000 m2. Today company production facilities are located at two locations – in Odra and Breznički Hum. CNC machine processing, automatic machines, saws, drills, plastic processing, toolroom and central warehouse are located in the Odra production facility. Metalwork, welding, degreasing, mounting and casting takes place in the Breznički Hum production facility.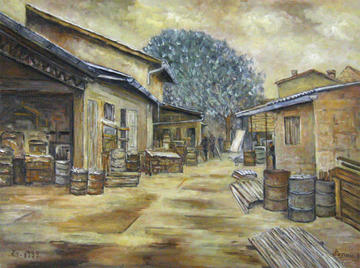 Today, Metal Product has 220 employees and is proud of its various technologies, such as:
Machine processing
Metal pressing and punching
Foundry
Toolroom
Welding
Forging
Welding and metal structures
Quality control
The listed technologies enable production of our product range, which includes:
Energy equipment
Connection and suspension accessories for LV, MV and HV cables and overhead applications
Equipment for insulated and uninsulated overhead lines
LED lighting for indoor application and street lighting
Casting of non-ferrous metals using pressure casting and permanent mold casting
Machine metal processing using classic and CNC machines
Production of metal structures
Currently, we are working intensively on the development of a product range which relates to pressure casting and we already have all necessary machines and tools.
Despite the global and local economic crisis, our business is stable, and our loans are small. We are extremely proud of the fact that in 47 years of Metal Product business no account has ever been blocked and that all tax liabilities, contributions and salaries have always been paid on time.